PRECISION CONTRACTOR STREAMLINING
Simply Flexible Contractor Payroll and Salary Packaging Solutions
Contractors have an obligation to manage and meet all the statutory and government requirements that your company's payroll department would normally handle for you if you were a permanent employee. These include aspects such as superannuation contributions, PAYG tax, worker's compensation insurance, public liability and professional indemnity insurances.
Australian State Governments also utilise payroll tax as a means to collect additional revenue.
This requires employers (including your agency) to remit payroll tax up to 6.85% of your hourly or daily rate. If you are currently a contractor, there is every chance that this tax is deducted directly from your pay without you even knowing it.

This is where leveraging the contractor management services of Precision Consulting comes in. We are positioned to take on these responsibilities for you and eliminate these burdens, while at the same time, potentially providing you with many opportunities for tax optimisation and other savings and earnings maximisation.
Precision Consulting's Contractor Streamlining Services are a flexible and full-service contractor management solution that offer the following key benefits: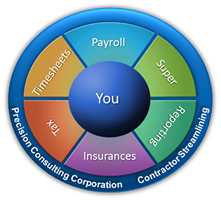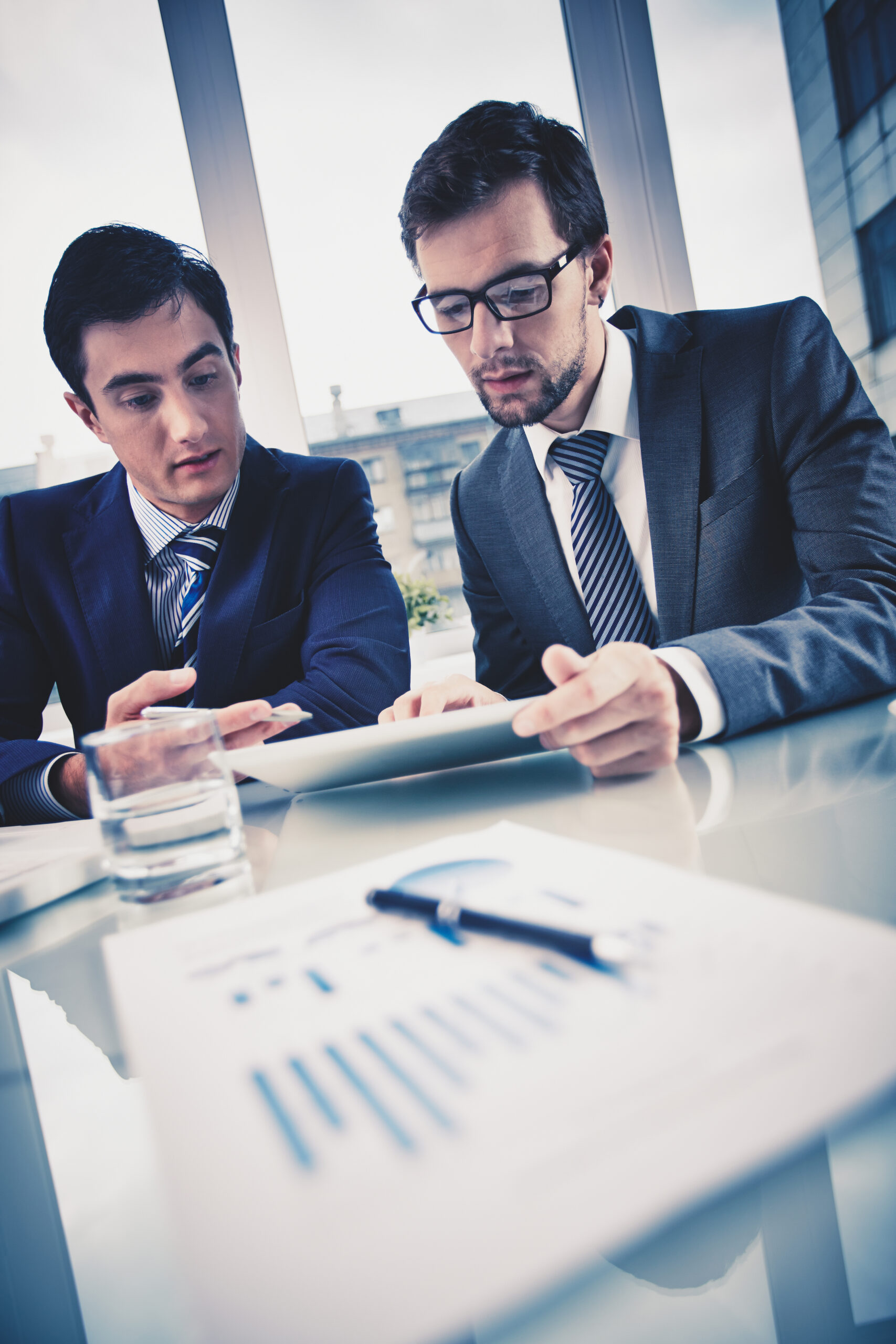 | | |
| --- | --- |
| | Competitive Public Liability and Indemnity Insurance |
| | Workers compensation insurance |
| | Packaging of novated car leases |
| | No start-up costs or exit fees |
| | The most competitive payroll service fee in Australia |
| | Single employer status to assist in securing finance |
| | Your choice of superannuation provider |
| | Fortnightly or monthly payroll cycles |
| | Superannuation paid quarterly |
| | Online timesheet entry and submission |
| | Online portal for all payroll and contract resources |
| | Your own dedicated account manager |
| | Living-Away-From-Home Allowance (if applicable) |
| | Packaging of items such as laptops and phones |
| | References & visa support where applicable |
Our Contractor Streamlining service is available for Pty Ltd. companies, ABN holders / sole traders and employees alike, and offers the same benefits to all types of contractors.
We've worked hard to refine our Contractor Streamlining Services to be the most competitive deal around for Australian contractors looking to maximise their salaries and secure the highest income.
Take advantage of our expertise in salary packaging and payroll services and click here to let us show you just what a difference we can make to your bottom line.
Want to know more?
Download our Contractor Streamlining Service Profile →
Let's discuss your next big chellenge
By submitting, you consent to Precision processing your information in accordance with our Privacy Policy.
This site is protected by reCAPTCHA. The Google Privacy Policy and Terms of Service apply.